Account Branding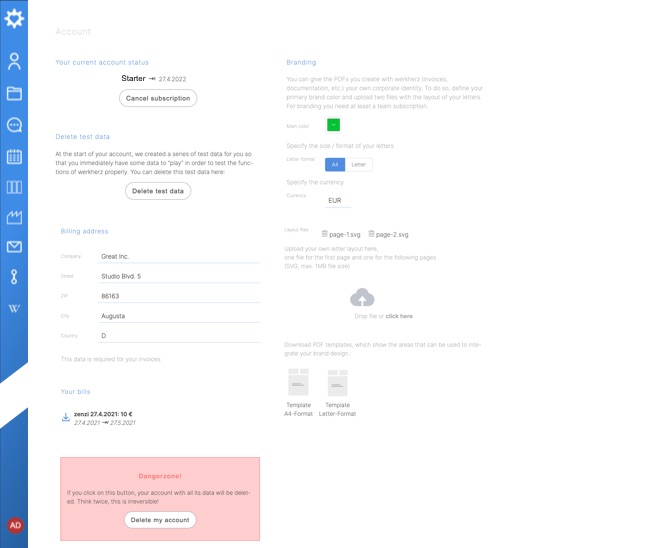 On the right half of the account page you will find the settings that allow you to brand your werkherz account. This means that you can adapt the PDFs you create with werkherz to your company's corporate identity.
Set the basic colour 1 and the basic format 2 of the PDFs. Also define 3 the currency symbol to be used in your jobs.
Especially for your job PDFs (offers, invoices) you can upload SVG files 5, which are then used as background images for the respective PDFs. You can upload two files, one for the first page of the PDFs, and one for the following pages. You can delete files that have already been uploaded by clicking on the "bin" in front of the file name.
We have prepared PDF templates 6 for you, which you can download here. These templates show you which areas are used by werkherz when generating the job PDFs, and which areas remain free and can therefore be filled with your CI elements (logo, address block, etc.).
Administrator TEAM